Book Reviews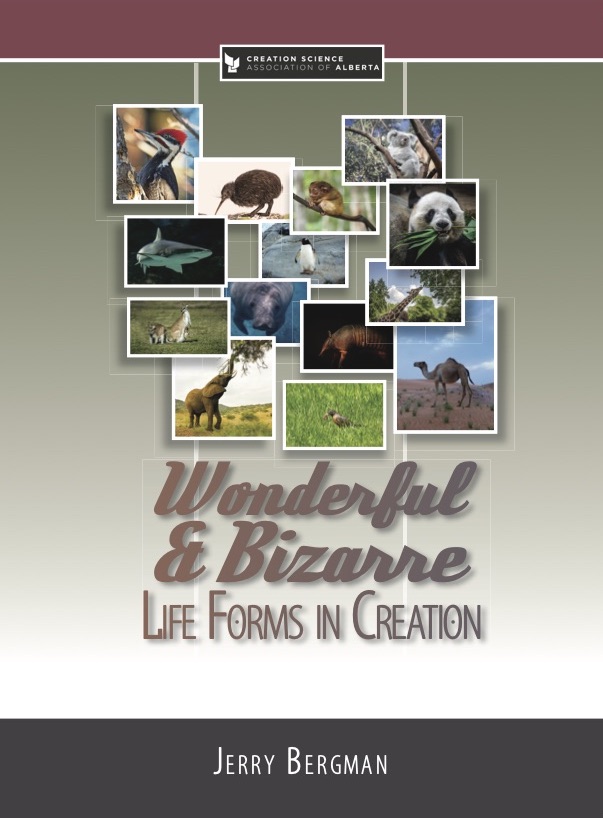 Wonderful and Bizarre Life Forms in Creation
Published: August 29, 2020

Jerry Bergman
Paperback
/ $22.00 / 138 Pages / full colour
Discover this collection of amazing creatures that illustrate the enormous variety of God's
creation. The selection includes some popular animals such as pandas, koala, elephant, giraffe,
camel and penguins as well as some totally weird creatures. Explore the details concerning
each creature as well as the serious problems each presents for evolution theory.
Order Online
---
Jerry Bergman
Ordering Information