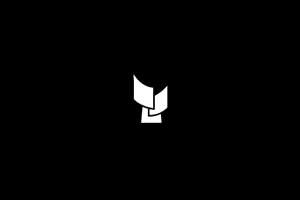 Ivan Stonehocker 1918-2004
Published: June 1, 2004

Man of Vision:
Man of Action
Ivan was a true gentleman, a fine educator, a good friend and an active Christian. He knew "everybody" in education in Alberta and many in politics. Moreover, he and his wife Irene, took great pleasure in supporting many worthwhile endeavours. In their later years at their acreage, they grew flowers and food which they generously shared. If anybody needed help, they were there for them.
In 2002 Ivan was awarded the Queen's Golden Jubilee Medal for his work in education. His career in this profession had indeed been worthy of note. For 36 years he had taught in centres including Edmonton, Fort Saskatchewan, Lacombe and Rimbey. His success as a teacher was also recognized in 1969 when he was elected President of the Alberta Teachers' Association (ATA). He then became the first president to serve two consecutive terms.
Through the years, as a science teacher, Ivan observed changes in the content, emphasis and objectives of the provincial curriculum. Because he disagreed with some changes, and because of his devotion to good education and good information, he became a founding member in 1975 of the Creation Science Association of Alberta. Some other teachers in the public system as well as some other interested individuals, also became founding members. For more than 20 years Ivan served as president of this association. The objective was to demonstrate to Christians and to the public, that nature and the Bible both demonstrate the work and character of God. An important aim was (and is) to persuade schools to allow interested students and teachers the opportunity to discuss these issues. The first step, of course, is for these institutions to stock suitable creation-based titles in their libraries and for school jurisdictions to list these on their recommended reading lists.
Other aspects of Ivan's life are equally remarkable and interesting. One of ten children (of which six were sons) born to John and Olive Stonehocker, he grew up on a farm near Vegreville. Later, at Bible School in Wetaskiwin, he met Irene Gustavson, whom he married in 1942. The previous year he had enlisted in the Canadian Air Force and in 1943 he was transferred overseas. With the rank of Flight Lieutenant, he then acted as navigator for more than thirty bombing missions over enemy territory. His perfect record of "on target, on time" earned him the Distinguished Flying Cross. This was presented to him by King George VI in a ceremony in Buckingham Palace. After the war, Ivan returned to the University of Alberta in Edmonton. There he earned a B.Sc. in agriculture and a B.Ed. in science.
Both Ivan and Irene were teachers, but later Irene stayed in the home with their three children. Nevertheless, in all their activities, Ivan and Irene were a team. Over the years, Ivan gave many talks on creation. He spoke to fellow teachers at conventions, to Christians in churches and to the public on radio and in debates. His friendly, knowledgeable manner was always a great asset. Thus as well as a remarkable teacher, Ivan was a great Canadian and a fine Christian. He was a man of vision and we shall miss him.
---

June 2004

Subscribe to Dialogue