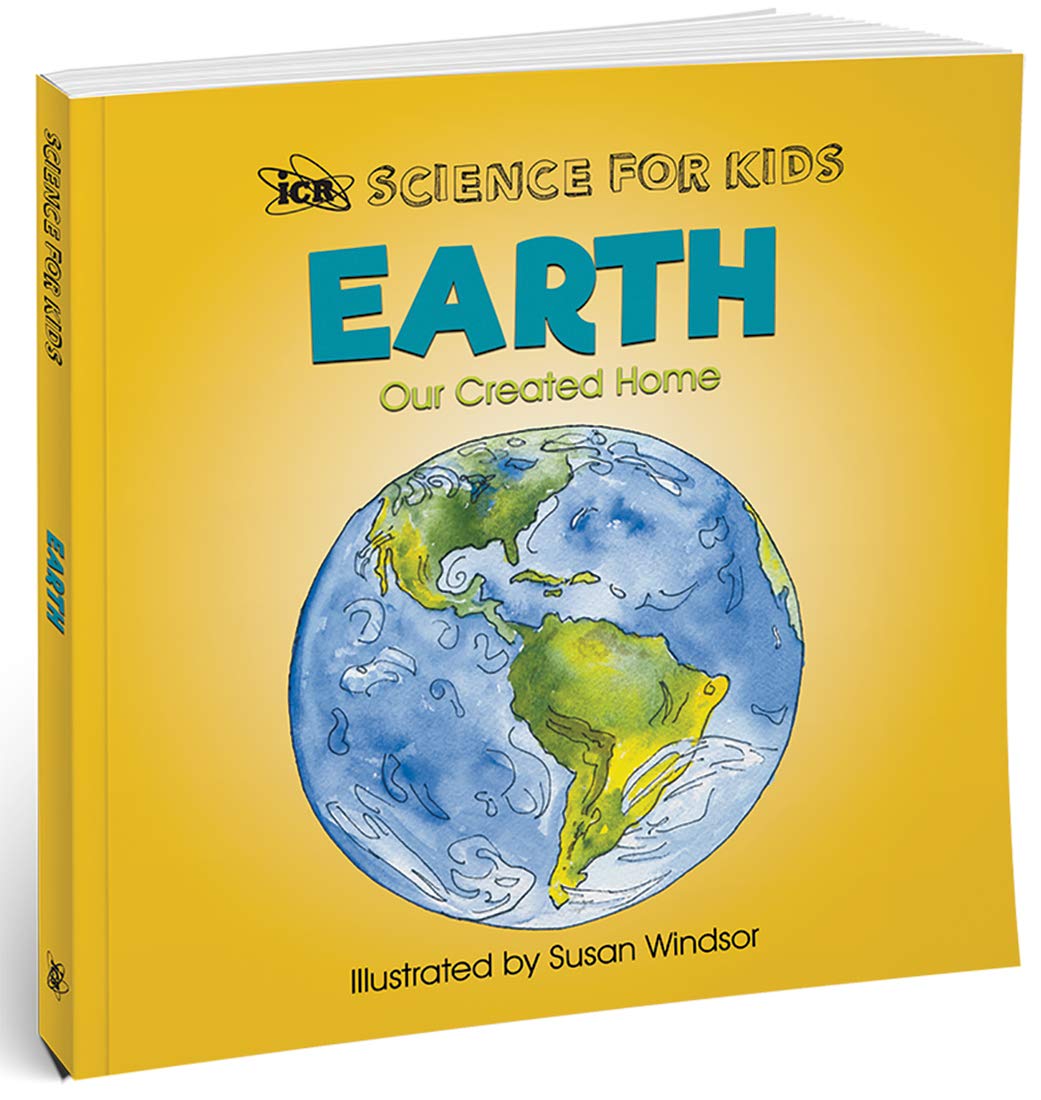 Book Review – Earth: Our Created Home
Published: July 26, 2021

Did you know that there is a new book in the ICR Science for Kids Series?  It is called Earth: Our Created Home.  I am 9 years old and I have read this book.  I will tell you who will enjoy this book, why people will enjoy what it teaches about God, and how interesting this book is to read.
You may wonder who will enjoy Earth: Our Created Home.  This book is great for younger kids like 6 year olds to 12 year olds, but any age can read it!  Younger kids can read one or two pages a day, or older kids might want to read the whole book at once.  This books is also great for kids who are interested in our planet.  If kids want to learn more about the Earth, this book would be great for them to read.
When reading this book you may enjoy how it talks about the Earth as God's creation.  I like how it explains God's plan to save the animals and Noah's family from the Flood.  Also the book shows God's power – His power to speak and make land and water appear. I think it is great when it talks about how God made everything so amazing like how he made the Earth have four seasons, and how he made this planet just right for life.  There are also many other interesting topics about our Earth that God made.
This is an extremely fascinating book about the Earth.  It has striking information talking about the Earth and it gives an overview of Genesis.  You do not just learn about the Earth, but you learn about how God's creation of the Earth is part of our beliefs as Christians.  I like that this book talks about some events that happened like the Flood and the Ice Age and about the evidence in the world that we can see because of these events.
Now you know what to expect when reading this book!  You will find that it is good for many ages especially ages 6-12, you will find that it teaches about God throughout the book, and you will find that it is fascinating to read.
Paper/Full colour/141 pages/ $10 each
Order Online
---
Alisha Bain
July 2021

Subscribe to Dialogue