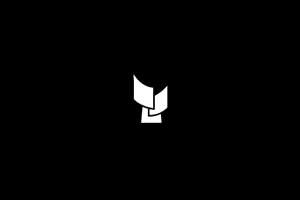 Chilly Fun Outdoors
Published: December 1, 2007

Some people are tempted to stay inside when the weather gets cold. That, of course, is neither me nor you! We know that there is plenty to do, and plenty to learn, when the weather becomes cool and even downright chilly.
For a start in the fall, we can look for all the ways that plants and animals prepare for winter. The weeds, for the most part, have all produced seed. Have you noticed the thistle seeds, light as down, that blow away and lodge in all sorts of new locations, there to germinate in the spring? Fireweed seeds and goldenrod seeds also make use of dispersal (spread) of their seeds by the wind. Some other plants simply produce heavy seeds that fall down near the parent plant. Should that patch of soil be covered up with other vegetation in the spring, those heavy seeds can wait years until the soil is disturbed again. In any case, most seeds produced in nature, require several weeks of extreme cold before they will germinate. This prevents the seeds from producing tender young seedlings just before winter arrives. Otherwise these new plants would freeze and die.
Some plants elect to survive the winter by shedding their leaves. The plant forms a tough zone at the base of each leaf. The leaf falls off and a leaf scar, a mark where the leaf previously was attached, remains on the stem. If the plant did not form that tough (abscission) layer, the plant could die from loss of water or from allowing insects an easy access into the stem. See if you can find leaf scars on the twigs of trees and bushes near your place. Above each leaf scar, often the plant has produced a bud which protects next year's growing shoot. The bud is protected by hardened scales. Only when the plant has endured weeks of extreme cold, and when suitable conditions return, will the plant break out the new growth from its buds. It can be very difficult for horticulturists to artificially persuade some plants to bud out. The plants however know how and when to do it.
Then again other plants elect to die down to the ground and to spend the winter simply as buried roots with attached buried buds. Some plants, like thistles and dandelions, have very deep tap roots. It might be fun sometime to try to dig out a thistle root. It is said that they can penetrate down perhaps 2 metres into the soil. This can explain the extreme difficulty people have in eliminating these plants from their property. It is certainly fun in the spring to see perennials begin to push up new shoots.
The most daring plants of all are the evergreens, mostly the conifers like spruce and fir and pine. These plants have narrow leaves (needles) with very thick resistant surfaces. These thick leaf surfaces are necessary to keep these plants from drying out during the winter when the sun shines on them, the wind blows, but no water can be obtained from the soil since everything is frozen solid. The cold air of winter can be extremely drying for many evergreen plants. The tamarack is a similar plant that sheds its needles in the fall. There are broad leaf evergreen plants too, such as bearberry (Arctostaphylos) and wintergreen (Pyrola). These plants are small, hugging the ground, so that they will generally be covered up by snow. In that location they should not dry out too much.
There are obviously many strategies that plants can adopt to survive the winter. The main thing is that the plant has a survival strategy to follow. Plants brought into Alberta from warmer climates will not survive the winter although they may be technically perennials elsewhere. They will not survive because they are not prepared for the cold.
Animals too have a variety of options available for surviving the chill of winter. The rich variety of strategies which animals have is a further indication of how interesting the creation is.
For a start, of course, we think of migration. Some creatures migrate for astonishing distances and show amazing talents for precise navigation. We think of the monarch butterfly and of various migratory birds. On three occasions in late September, my husband and I have observed sandhill cranes (astonishingly large birds!) in fields east of Sault Ste Marie in Ontario. These birds are not there earlier in the season, but only when they proceed from points farther north, to points farther south. We saw the skies over Saskatchewan covered with huge lacy arrangements of thousands of geese (perhaps snow geese) wending their ways south. Smaller birds in their vast variety including robins, sparrows, warblers, hummingbirds and nuthatches among others, all increase in numbers in city backyards as they proceed from the north, and as they catch up with stragglers which have not yet left.
Some animals however elect to stay throughout the winter. Such animals must be able to find a suitable supply of food through the winter (such as deer and moose and rabbits that can eat twigs, bark of trees and dead vegetation and lichens). Some animals, like squirrels, set up storehouses of food for themselves. The beaver, of course, is the most exciting of these animals. He not only stores food for the winter, but he also builds himself a lodge in which to keep warm and safe, with easy access to the food. Some creatures like bears elect to hibernate. They eat lots during the summer and then lower their metabolism drastically in the winter so that they need neither food nor drink. Other creatures like some insects and some pond creatures, retreat to the cool depths of bodies of water like ponds. For some of them only the eggs survive the winter.
It is evident that the wonders of creation include more than showy appearances or strange environments. The every day details that enable organisms to thrive in cold parts of the globe are indeed wonderful design features for which we should be very thankful. A landscape without plants and animals would be a dreary place indeed. There are no doubt plenty of other strategies. Why not use your observation skills to discover some of these? You could then research further details about these organisms. Consider it a challenge that you can't resist!
---
Moxie
December 2007

Subscribe to Dialogue