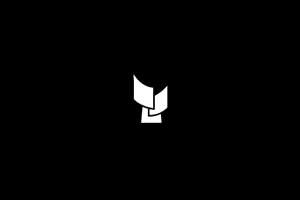 Spectacular Anniversary Review
Published: December 1, 2009


Anniversaries are certainly special. Everyone recognizes that, and a two hundredth anniversary definitely merits plenty of attention. So it is that Fathom Media , in conjunction with Creation Ministries International has produced a spectacular overview on the significance of Darwin's life  (born 200 years ago) and of his famous book (published 150 years ago).  This 54 minute DVD, filmed with the best technology, combines beautiful scenery shot on location in South America and England, with dramatic re-enactments from Darwin's life.
Just released in September 2009, the objective of this DVD is to explain why Darwin's work had so significant an impact on the culture then as well as now, and why that impact is antagonistic to religious faith. This film, which was the brainchild of Dr. Emil Silvestru, on the staff of Creation Ministries International (Canada), begins with scenes from Darwin's childhood and youth. As we progress through Darwin's life with historical re-enactments and wonderful shots on location, the experts provide commentary. Some of these experts are secular, but others are sympathetic to the objectives of the film.
Firstly we hear from science historians: Dr. Janet Browne (British), American Dr. Sandra Herbert and Dr. Peter Bowler of Ireland. As we move into Darwin's voyage on the Beagle, we hear from other experts: geologist Dr. Silvestru, British Dr. Stuart Burgess and famous Canadian dinosaur expert Dr. Philip Currie , formerly of the Royal Tyrrell Museum and presently at University of Alberta. The pace of the scientific discussion picks up as we trace Darwin's progress around Argentina, Tierra del Fuego, Chile and out to the Galapagos Islands in the ocean west of Ecuador. Once at the Galapagos, we hear about biology rather than geology. We hear from Dr. Bryan Milstead, head of research at the Charles Darwin Research Centre, American marine biologist Dr. Bryan Carter and Craig Buckley, Darwin Project Officer from Cambridge University, the institution where Darwin studied.  In this discussion we hear about the wildlife on the Galapagos which provide compelling evidence that the islands and their inhabitants are of recent origin.
New experts now come on the scene: American biophysicist Dr. Cornelius Hunter, Dutch ecologist Dr. Jan Komdeur and biochemist Dr. Matti Leisola of Finlalnd, who discuss the development of Darwin's views as he matured. The discussion focuses on how Darwin emphasized the importance of death in his theory and how this affected his life and his health. Last of all,  philosophers  Dr. Alvin Plantinga (American) and Dr. Tapio Puolimatka from Finland, discuss the relationship of Darwin's views to science and to religion. As Canadian Dr. Philip Currie remarks in this regard: "Darwin was taking philosophy in an anti-religion direction."
This film not only offers visually delightful scenes, acting and illustrations, but also insightful discussion from a varied line up of experts. Young viewers will enjoy the historical details while others will also appreciate the critical analysis of Darwin's observations, the conclusions he drew and his reasons for coming to those conclusions. Lastly most viewers will be interested in the impact of Darwin's views on us today. The question everyone must answer is why society would be so impressed by someone who spent such a short time in each location (five weeks in the Galapagos for example).  Each viewer must ask himself whether Darwin's impact has been for good or for ill over these past two centuries. Will we allow ourselves to be similarly affected?
This is an excellent general interest DVD with appeal for the whole family. Let's observe Darwin's centenary the right way!
Darwin: the Voyage that Shook the World.  Fathom Media.  54 minutes  $18.00.
---
Margaret Helder
December 2009

Subscribe to Dialogue