Book Reviews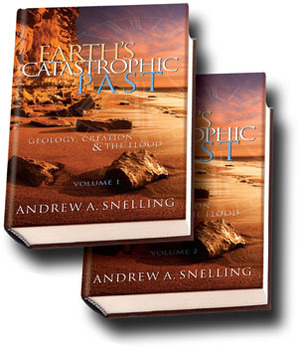 Earth's Catastrophic Past: Geology, Creation and the Flood
Published: November 17, 2010

Andrew Snelling
Hardcover
/ $45.00 / 1102 Pages / full colour
Two volumes included in this set.
A must have resource for up to date information connected with the Flood of Noah.
Scriptural interpretation, details of Hebrew text, plus a comprehensive collection of scientific information on fossils, age dating, moving continents and much more. Excellent for adults, schools, post secondary institutions and church libraries.
---
Andrew Snelling
Ordering Information